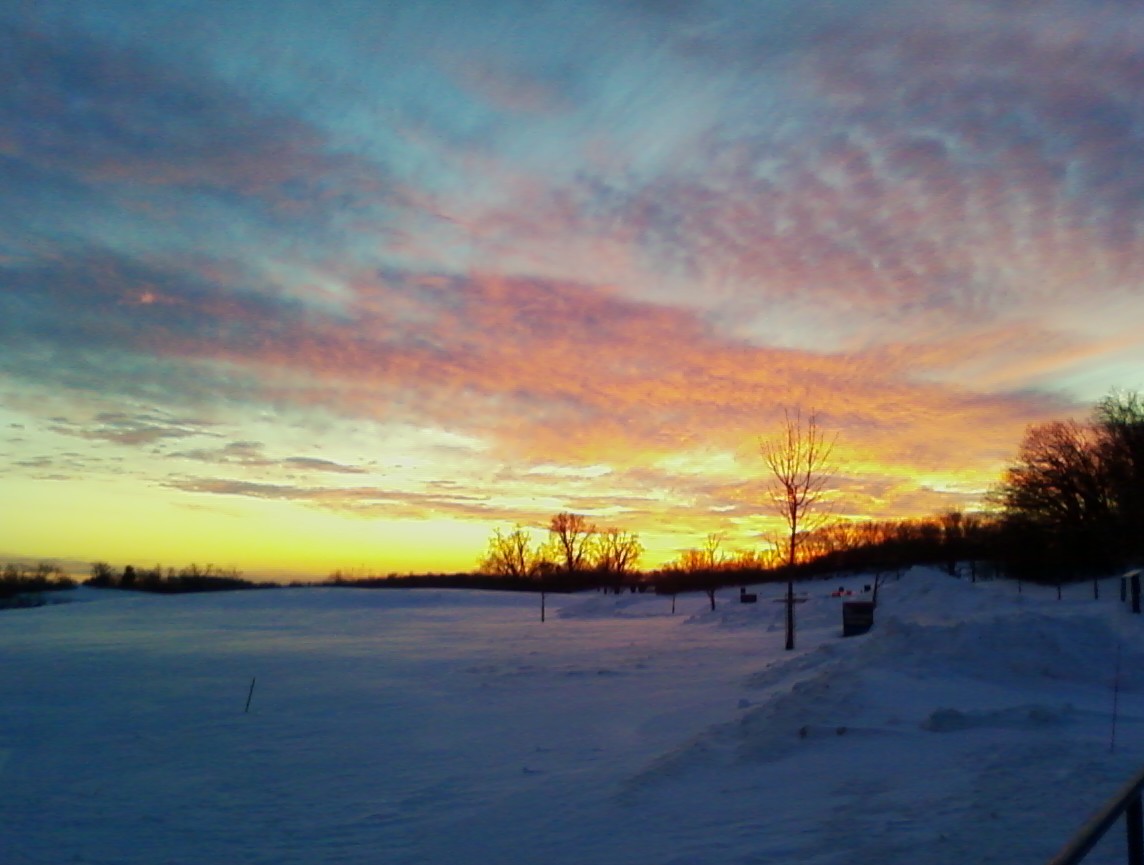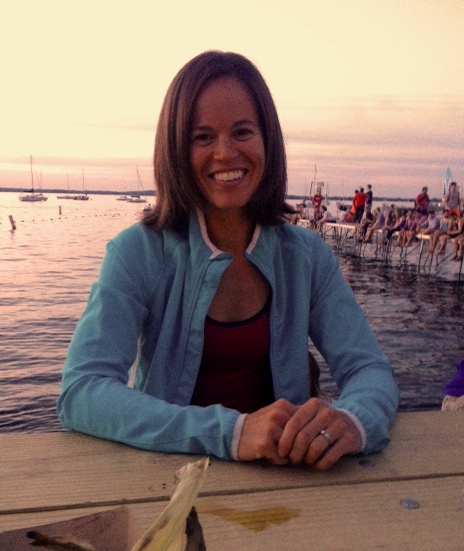 I visited with friends, swam in the lake, biked through the Arboretum, lounged on the Union Terrace, and I realized how much I missed this fantastic town.
But when I arrived in Madison a few days before the Wisconsin Milkman 70.3 Triathlon, I was greeted by the very best the city has to offer. In the mid 70's, with low humidity, it was the postcard version of the city, flowers blooming, lush green trees and breezy, sunny perfection.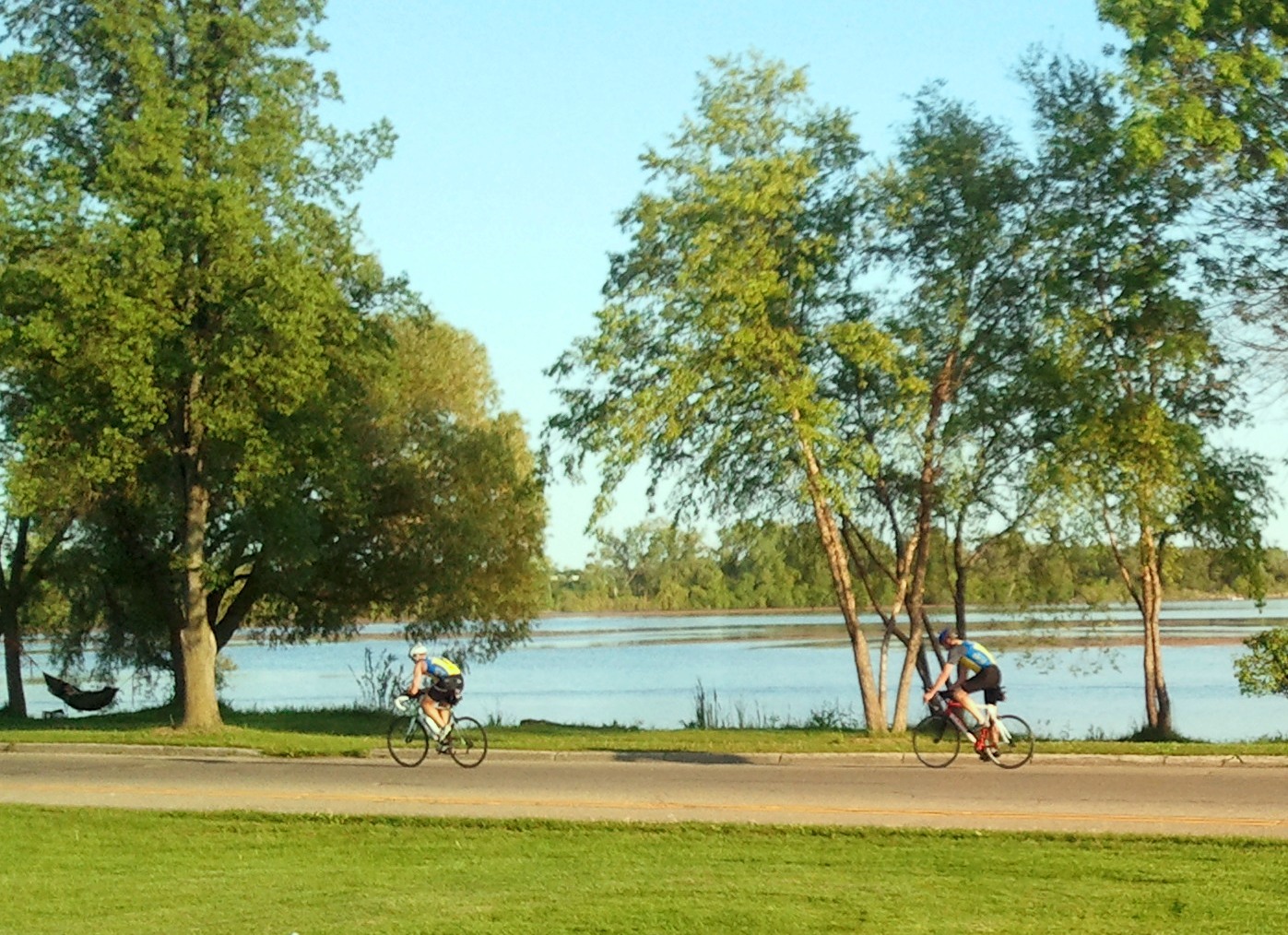 When Sunday race morning arrived, I was overwhelmed with gratitude for just being there on this most gorgeous of summer weekends, enjoying the fresh air and uncluttered roads. I felt lucky to participate in this inaugural race. Four years ago it was a dream that the Race Day Events team talked excitedly about, and now here it was, a dream come true. Finally, a 70.3 in Madison!
Race Day Events had assembled an army of volunteer support, and the course was peppered with familiar faces, old friends and former clients.
The race felt more like a celebration than a competition…but it was still a competition. I was determined to prove (to myself mostly) that I could dig deeper than ever before. The line from Fitzgerald's book (How Bad Do You Want It?) that resonated the most with me was:
"There is no experience quite like that of driving yourself to the point of wanting to give up and then not giving up."
He went on to describe that this experience brings you to a unique place "…revealing a part of you that is not seen except in moments of crisis. And when your answer is to keep pushing, you come away from the trial with the kind of self-knowledge and self-respect that can't be bought."
In addition to this mission of self-inflicted crisis (and hopefully, eventual triumph), there was also prize money on the line and a solid line-up of elite athletes. I had everything to be excited about.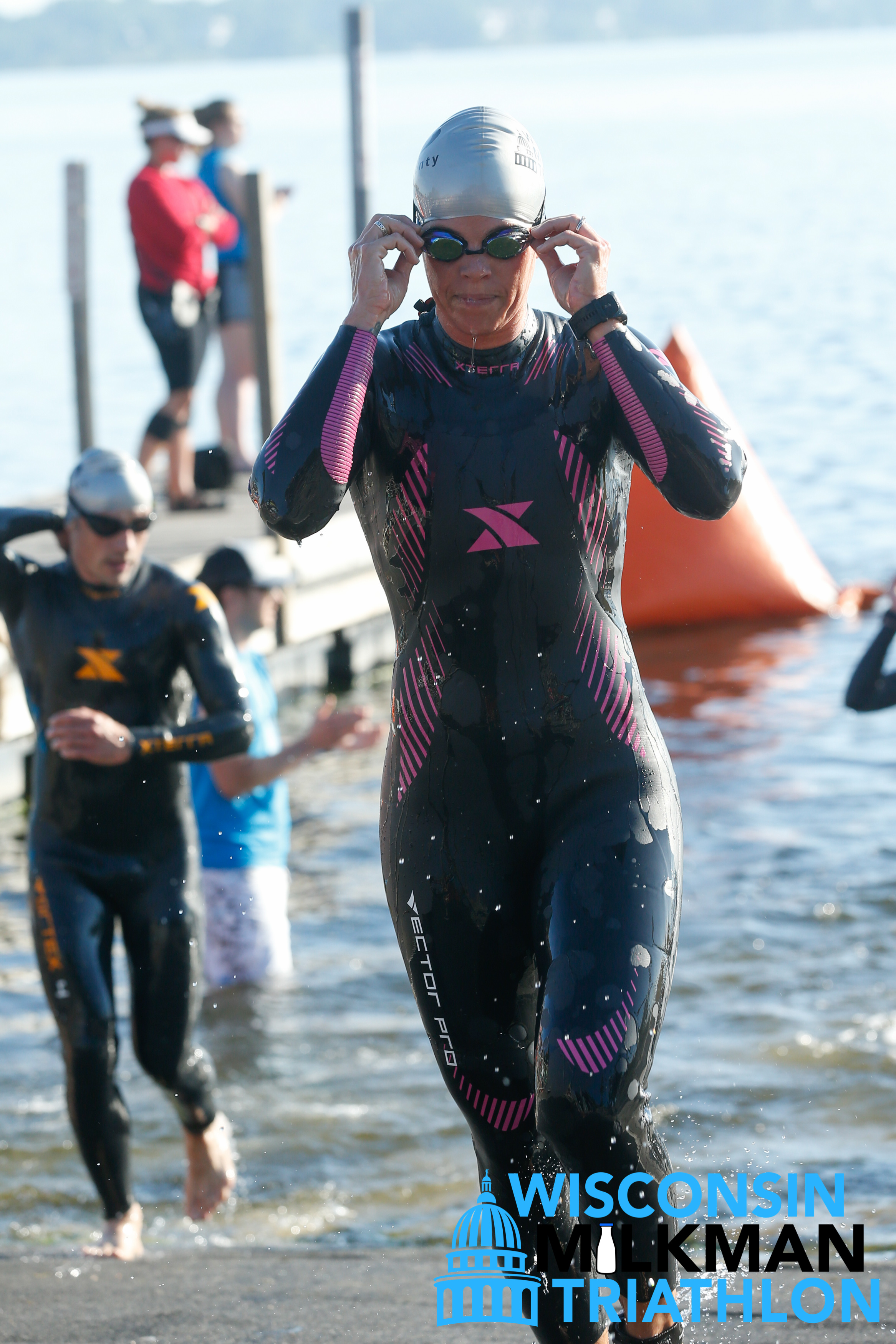 The swim went well, the water was plenty warm (in the 70's) and although the course headed directly into the glare of the sun, there were 8 giant buoys marking the first leg of the swim, which made it easy to stay on track. Leave it to Race Day Events to think of everything! The swim was fun, I found a few good drafts, chased a few people down. It was tough, but mostly just fun.
The bike course led us out of town via the Capital City Trail, and I soaked in the beauty of some of my old favorite cycling routes. California's landscape is so dry and brown by this time of year, I'd forgotten how it felt to be enveloped in greenery. The course was well marked, and any rough bits of road were painted orange so they were easy to avoid. I was in great spirits, but pushing aggressively above my target pace, and I passed a lot of people initially.
I was still feeling fantastic when I reached the Observatory Road climb, a hill I'd done training repeats on countless times. It looks longer and scarier than it is, but I knew it was only 2 minutes, 8 seconds to get to the top, so I paced myself, and sure enough I hit the summit just after the 2 minute mark like always.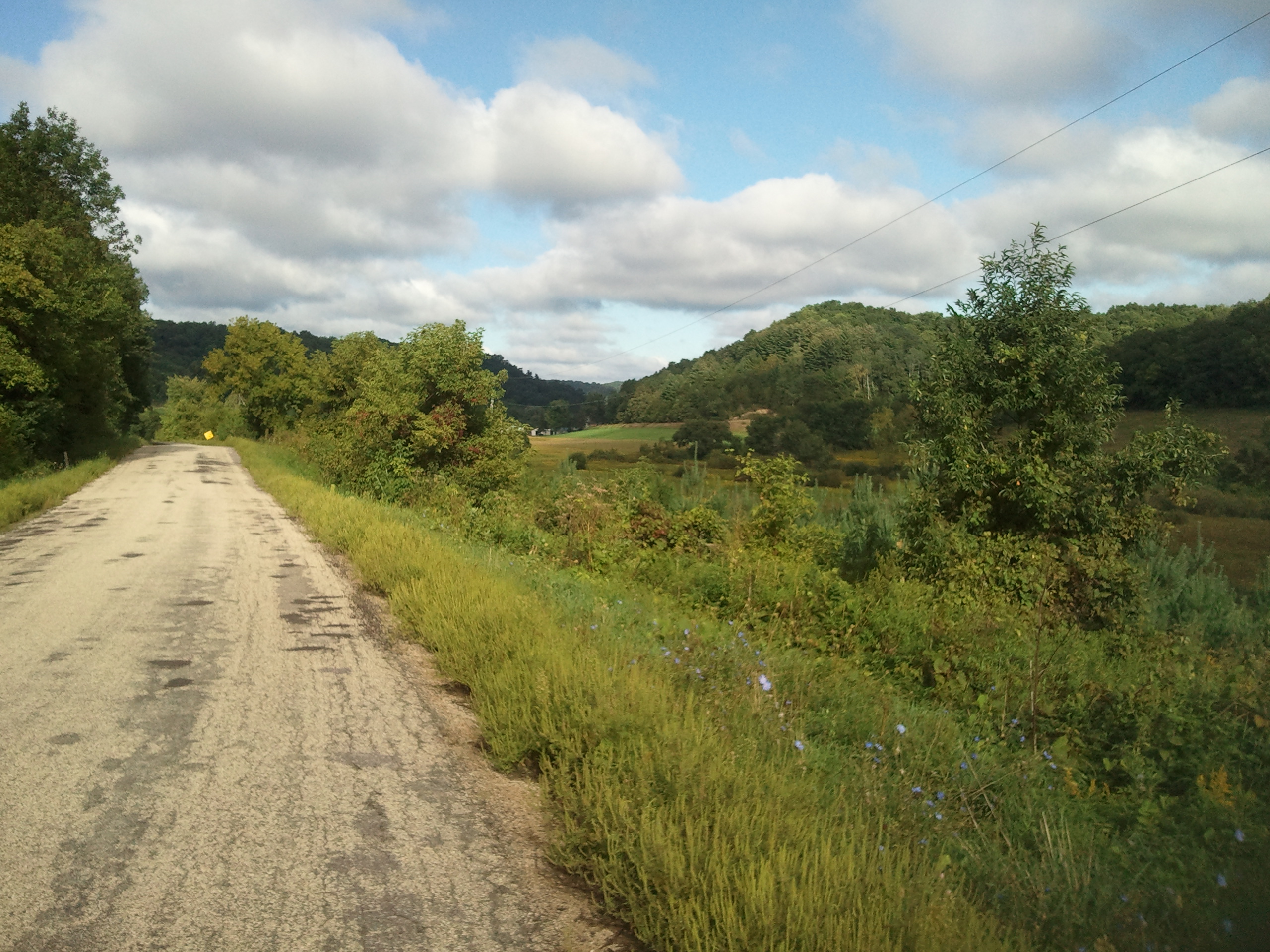 With 28 miles still to go, my pace began to drop, and I had to work harder to hold onto my initial intensity, but I stayed focused and the 5 mile markers arrived with pleasing regularity. I could hardly believe how good I still felt when I approached the Mile 50 marker.
I had proven Matt Fitzgerald's mantra, "Mind over muscle." I had stayed so positive and motivated, so present in the moment, that the exertion and muscle fatigue had not distracted me. I was mentally strong and in control of my race!
… And then came the run.
The mild morning had given way to ever increasing temperatures as we moved closer to noon and I had been taking in extra hydration and fuel to prepare for a hot run. I'm not scared of heat, so I hoped to still be able to hold an aggressive pace, targeting a 1:30 half marathon. The mental component of running in the heat is often the worst. The heavy discomfort, the craving for cool relief, the way time slows to a crawl. Surely I could overcome that. I could cope with the unpleasantness and quiet the complaints of aching muscles.
But 800 meters out of T2, my quad cramped. Ignore it, ignore it, mind over muscle!! My body had been politely telling me it was tired for several hours now and I was skillfully shutting out the message like a boss. But now it was full mutiny, my muscles were striking back and it would be impossible to continue ignoring them for 12.5 more miles. I stopped to stretch, and as soon as I reached for my ankle, the cramp swapped sides and attacked my hamstring. For the first time that day, doubt crept in. My legs don't work! Matt Fitzgerald had talked of athletes pushing beyond their mental boundaries and pain thresholds to achieve wild success but cramps are a deal breaker and he had conveniently left that part out. All the happy thoughts in the world are no match for the body in rebellion mode.
At this point in the race, I had such a nice hold on 2nd place, and I couldn't bear the thought of letting it slip away without a fight.
I realized I was finally coming face to face with my moment of truth, that "crisis" I had been daring myself to provoke.
I resolved that I had to keep positive and keep moving, it was the only way. I pushed aside fears of a sudden collapse on the course, and as I resumed an awkward run, I identified the source of the problem right away. Somehow my legs were managing to produce a 6:30 pace incongruous of what felt to me like a Mud Trudge. So all I needed to do was slow down! Since I had lost all ability to gauge speed by feel, I relied heavily on the GPS reading on my watch, and brought my Mud Trudge down a few notches to Slow Motion Sloth. I adjusted my goal finish time from "1:30 half marathon" to "today, the sooner the better." It didn't appear to matter what speed I went, all of it hurt.
Sure enough, after awhile, the cramps subsided. So really all I had to do was keep moving forward for 10 more long, hot, slow miles. I spent very little time thinking about the enormity of the task ahead, and tried not to think about how tiny the buildings looked all the way across the lake where the finish line was. All that mattered was the next aid station. They were placed 1.5 – 2 miles apart, and I walked through each oasis like a buffet line. Water, ice, gel, more water, cola, more water… I walked the hills too (there weren't many) since I didn't entirely trust my legs to handle a climb.
My brain started to get fuzzy between Miles 5 and 10. "Good," I thought, "Hopefully I don't remember later how awful this is." I was sort of feeling like I didn't ever want to do this again.
By Mile 11, I finally allowed myself to focus on the finish. The finish, where there would be cold water and a place to lie down.
Lie down.
I needed to get there. I needed to lie down ASAP.
On a little out and back just after mile 12, I saw that no one was on my heels and I deliriously entertained the thought of lying down real quick for a bit before the finish line. That's how bad I wanted it. Thankfully, in the battle between Lie Down vs. Finish Race, finishing won out. The race ended, cruelly, on the top of a hill. A hill lined with spectators, so I had no choice but to run up it, at a pace that was most certainly slower than walking pace.
As soon as I crossed the line I tottered over to a shady patch of grass and lay down for a long, long time. It was probably the most wonderful Lie Down I've ever felt; a desperate need indulged, in the glow of a hard fought success. There was no question, I had achieved what I had come to do; I had raced my heart out, challenged my limits. I had "left it all out there."
And it was absolutely worth it.